B1G Ten Mixer/Charity Event - Saturday August 29th
Raffles, Games, Food and Fun Proceeds Donated to Big Brothers Big Sisters of Southern Arizona
Hey Tucson Illini!
Once again, the football season is right around the corner and the B1G TEN clubs here in Tucson will be getting together to celebrate what should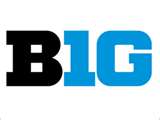 be another exciting year on the gridiron! This is the 5th annual Southern Arizona B1G Ten mixer. As in the past, this event is for alums and fans from all the B1G Ten Universities. The Tucson Illini Club has participated in this fun filled event every year, and we look forward to being there again this year. So, let's have a big Tucson Illini showing and be sure to wear your bright orange to let the other schools know WE ARE THERE!
As in the past, there will be prizes raffled off including tickets to the Cactus Bowl in Phoenix. Your Tucson Illini Club is providing a GRAND PRIZE of 4 Holiday Bowl tickets for the game and related events in San Diego! This Bowl game will be a B1G Ten/ Pac12 matchup. There will also be plenty of food and drink (you are on your own for both) Come and enjoy yourself, meet other Tucson area Illini and help the Big Brothers and Big Sisters of Southern Arizona who will be featured at this CHARITY event and will receive 75% of the donated proceeds)
Date: Saturday August 29th
Time: 4:30pm to 7:00 pm
Place: Fox and Hound - Foothills Mall, 7625 N LaCholla Blvd., Tucson.


This is a great opportunity to show our school colors and do our part to help the Big Brothers Big Sisters.


See you there and GO ILLINI!