Night at the Ball Park
Step up to the Plate...
and join the Tucson Illini Club for an evening at the ballpark!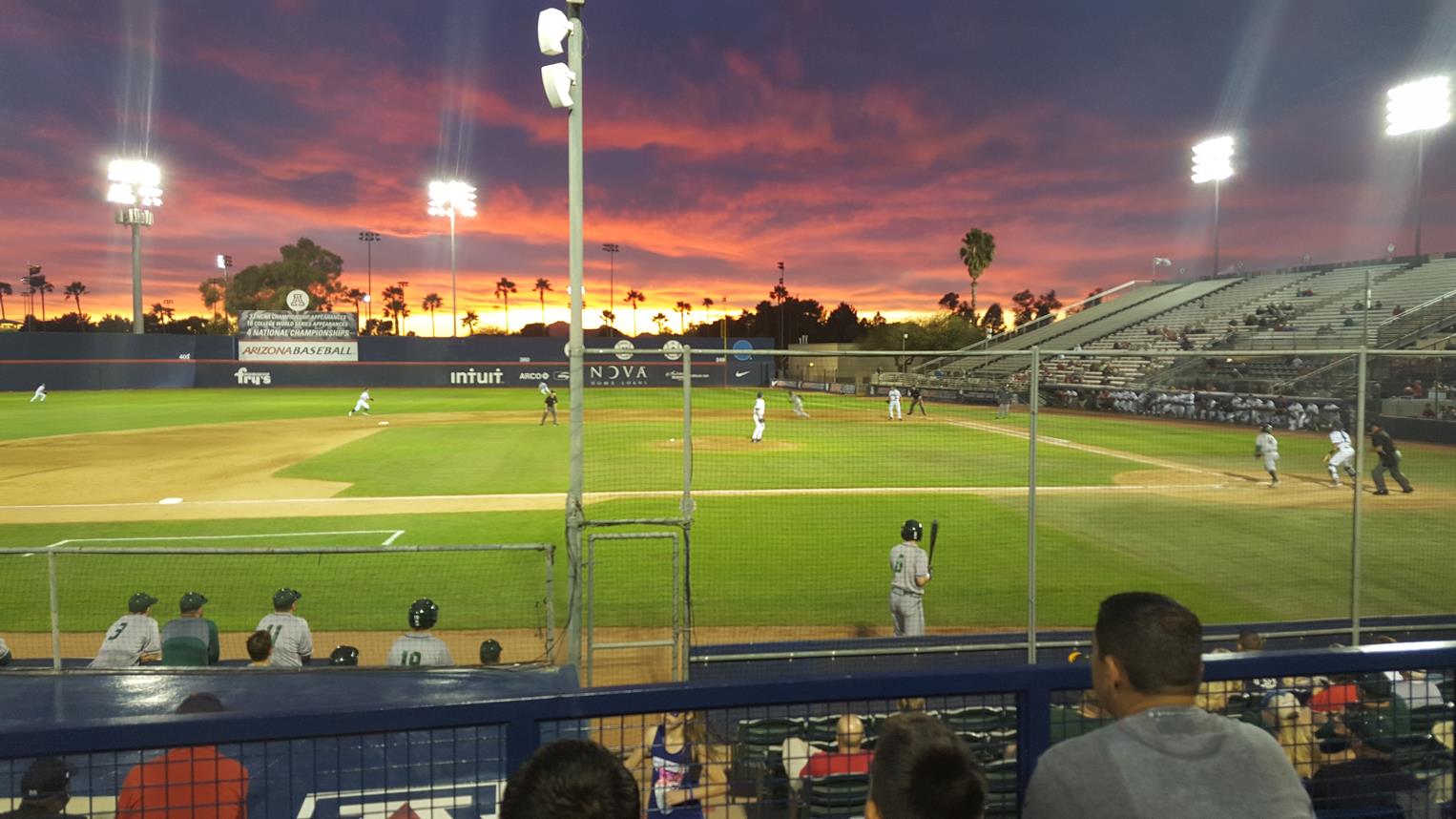 Join your fellow Illini and cheer on the University of Arizona Wildcats baseball team. Under Coach Jay Johnson, UofA baseball has consistently been one of the best college teams in NCAA Baseball and the PAC 12. The Wildcats will host the BYU Cougars – the #1 West Coast Conference team in 2017. This will be a great match up as the BYU Cougars are expect to repeat in 2018! Let's see if U of A can stop them.
And, the Arizona sunset views are always fantastic at Hi Corbett Field.
Plus…It's "Two for Tuesday Night" - Beer and hot dogs are $2 all night long!
Come join us and wear your Illini Orange & Blue! We will plan to sit as a group behind first base – the Wildcat dugout side.
Date: Tuesday, April 17, 2018


Game Time: 6:00pm
Location: Hi Corbett Field
700 S Randolph Way
Tucson, AZ
Ticket Cost: $10.00 (Click Here)

To make your payment, click on your selection (Click Here) link. On the PayPal screen enter the quantity then click on 'Continue'. You will then be asked to log into your PayPal account (if you have one) or click on the 'Pay with Debit or Credit Card' box.
If you prefer to pay by mail, make your check payable to Tucson Illini Club and send to: Dave Jern - 4631 E Red Mesa Drive, Tucson, AZ 85718. For additional information call or email Dave at: 312.816.9946 or drjern@gmail.com.
Dave will distribute the tickets at the Main Gate (look for the guy in Illinois gear).
----> To Pay Your 2018 Club Dues - Still Only $25 (Click Here)
THANK YOU - Your Contibution is always appreciated!!!)
See you there and Go Illini!